Events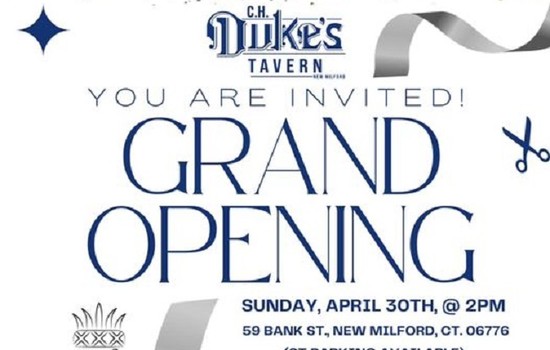 Duke's Tavern Grand Opening
Posted on: April 20, 2023
Event date: April 30, 2023, 2 p.m.
The Honorary Consulate is inviting the members of the Romanian-American community and its friends to the Duke's Hospitality Group in New Milford Grand Opening, a special invitation extended by Doru Munteanu Angelo, Chief Strategy Advisor at the Honorary Consulate of Romania to Connecticut. The Grand Opening of Doru's restaurant Duke's Tavern will take place on Sunday, April 30, at 2 PM at 59 Bank Street in New Milford.
Food, drinks, music, giveaways and more will expect attendees at this event organized by the newly established Duke's Hospitality Group, now launching not only this new location, but also the new hospitality group's brand. Duke's Tavern has a unique blend of American Western decor and a trendy, modern twist.
For more information, please read the event's press release.