Roxana Chirvase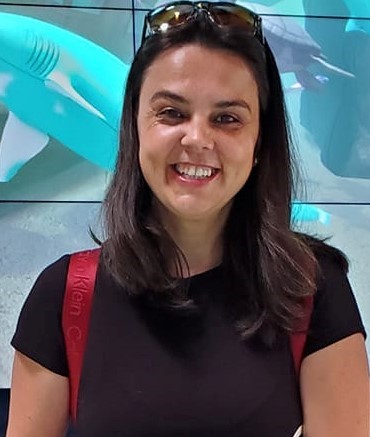 Roxana Chirvase is part of the Honorary Consulate volunteers team, working as a Consular Assistant - Apostilles and Translations since 2021. She has lived in Connecticut all her "American life", which started in 2003, when she came to the US all the way from Targu Mures, as an Aupair. Once the work contract ended, she transferred her undergrad studies to the WCSU in Danbury where she graduated in 2008, an experience which she considers her dream coming true. Blame it on "Beverly Hills 90210", the show that she grew up with back in Romania and which made her fantasize about studying in the American school system.
A jack-of-all trades, she's handled, like a lot of immigrants, many various jobs to support herself here, from power-washing fences, walking dogs, to interpreting at the Connecticut court houses and handling customers from all over the world in the hospitality industry.
She was very fortunate to have pursued another passion of hers here in America, which is Team Handball, when she joined the SUNY Cortland team as an "import" player, brought in to help the chances of the team at the National Championship in Houston, TX, 2006 and a year later at the Nationals in Delaware, DE. Without a coach and just by guiding and helping each other, the team made it all the way to the silver medals, a story that was put in words and published at that time in a local newspaper from Targu Mures, Roxana's hometown.
Her biggest joy, however, is not in professional successes, but rather in spending time with her little daughter, Tori, who is now working on her Romanian skills through the classes provided by the "Romanul" Organization. Hopefully her daughter will pick up languages the way her mom did from an early age.
Speaking of languages, Roxana (you can call her Roxie) is currently collaborating with the Romanian Honorary Consulate when it comes to translating documents, be they birth certificates, marriage licenses, contracts, etc.
You can reach her for assistance via email at roxana_chirvase@yahoo.com or by phone at 2036105460.