News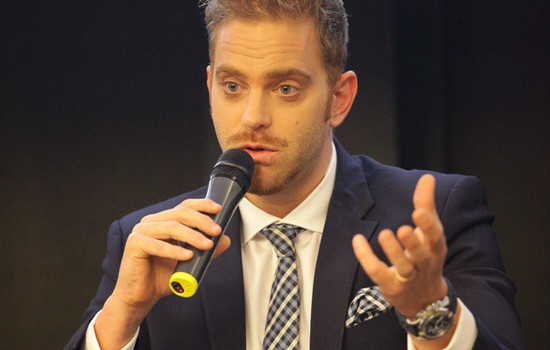 Smart Start USA
Posted on: June 13, 2018
Smart Start USA, a programme that will officially start in September 2018, aims to ease access for 10,000 small and medium Romanian companies and entrepreneurs annually on the North American market. They will be able to promote their products and services, to become foreign investors on the US market, and therefore contribute to the development of bilateral trade and the growth of Romanian exports.
According to Ilan Laufer, former minister of the Business Environment and the initiator and coordinator of the Smart Start USA programme, Romanian companies can get funds starting at USD 50,000 and up to USD 100,000 in general, through partner banks, but he added that some companies may be able to get as much as USD 1 million.
"This programme will be based on current realities, on the fact that only 15 percent of Romanian exports go towards countries outside Europe. Romania's investment priorities should be directed towards China, the US and India. The United States are an important investment in Romania. Right now, the Washington administration and Donald Trump are opening up new doors for investments. Smart Start USA is a programme meant to ease the access of SMEs in Romania and Eastern Europe on the American market. We want to lobby so that Romania becomes a member of the OECD," said Ilan Laufer,
Romanian companies – especially SMEs – need a financial and informational support programme that doesn't depend on any PM or minister, based on the new geopolitical order, according to Laufer.
"We are implementing a programme that will offer real and immediate opportunities for Romanian entrepreneurs to connect with the world's largest economy. Through the Smart Start USA programme, American entrepreneurs will also be helped and encouraged to expand their business to Romania, raising the level of foreign investments." said Ilan Laufer.
The programme is available for companies in sectors like IT&C, auto, real estate, infrastructure and constructions, tourism, financial investments, agriculture, furniture, consulting, pharmaceutical and medical industries.
Ilan Laufer said that he has also opened a business in the USA, the country where he will live and from where he will closely follow the implementation of the Smart Start USA programme.
business-review.eu