Romanian Festivals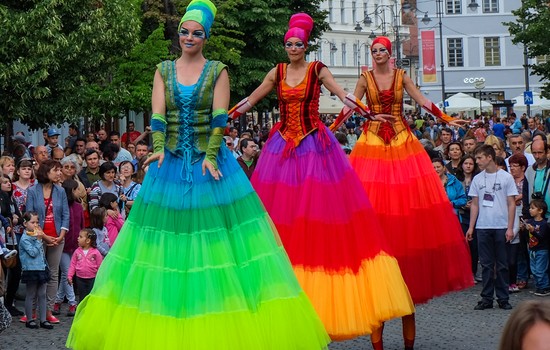 MEDIEVAL FESTIVALS:
Sighisoara Medieval Festival - Each year, another legend is revealed during the oldest medieval festival of Romania, in Sighisoara the last inhabited medieval citadel of Europe. Respectable women with long dresses, unafraid knights and master craftsmen are getting out on the citadel's streets to recreate the medieval-era atmosphere. The citadel is animated by craft workshops like pottery, carpentry, ironmongery, jewellery making, medieval dance representations, knight fighting scene re-enactments, archery, medieval poetry, interactive shows and music performances.
The "medieval atmosphere" spreads with Transylvanian Citadels Medieval Festival in Sibiu, a three day celebration of the city and its rich history, Medias Medieval Citadel and Medieval Bistrita Celebration
Roman Festival Apulum goes into ancient times being a story about the Romans and the Dacians, the Romanian's ancestors. The actual city (Alba Iulia) was built on the ruins of Apulum, a Roman citadel. Over 300 re-enactors render the old glory of the city: Roman soldiers and civilians, Dacian fighters, gladiators, craftsmen and dancers take you back to long gone times. During four days, the battles between the Dacians and the Romans, gladiator fights, workshops, games and slave markets are brought to the public's eyes. For those who are curious and desire to better understand this period of Romanian history, scientific conferences and exhibitions are presented and guided tours of the old Roman citadels are organized.
MUSIC FESTIVALS
International Jazz Festival Sibiu
Enescu Festival Bucharest - International Competition
FILM FESTIVALS
Transilvania International Film Festival, Cluj