News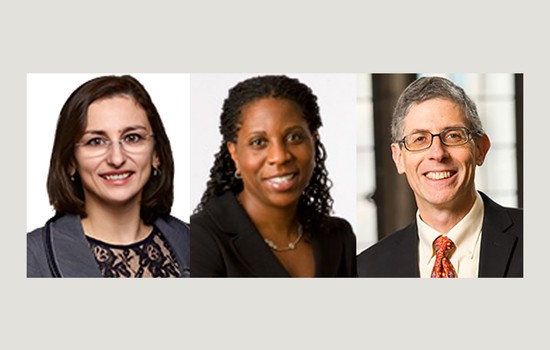 Congratulations Are in Order!
Posted on: March 17, 2019
2019's Professional Excellence Winners
Winners of the 2019 Connecticut Legal Awards, including the three finalists for the Attorney of the Year, have been determined through a panel review of submissions sent in from attorneys and firms from across the state. In all, 65 winners from more than 40 different firms and organizations across the state are recognized in this year's class of honorees.
The three finalists for Attorney of the Year are professor Jon Bauer of the University of Connecticut School of Law, Dana R. Bucin of Murtha Cullina, and Moy N. Ogilvie of McCarter & English. From among these finalists the winner of this year's Attorney of the Year honors will be chosen and announced at the annual Connecticut Legal Awards dinner May 16 at the Bond Ballroom in Hartford.