News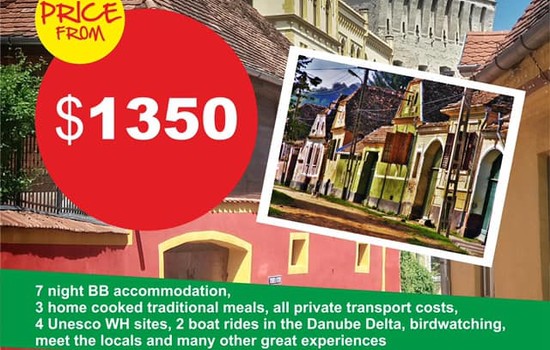 Promoting Romanian Tourism in Connecticut
Posted on: June 27, 2021
The Honorary Consulate of Romania in Connecticut has launched the initiative Promote The Romanian Tourism (Promovează Turismul Românesc), that aims to identify elite tourism operators from Romania and promote them not only within, but also outside the Romanian-American community, through its members.

Being one of the first EU countries to welcome vaccinated US tourists and due to a widespread vaccination campaign, Romania is a safe and welcoming destination for US travelers. The Honorary Consulate is thus pleased to promote Romanian tourism through diverse packages provided by various operators, such as Touring Romania and Outdoor Activities in Romania, which offer not only the regular tourist experience, but also the genuine local flavor. Usually, these tours pick you up from the airport and show you castles, fortresses, monasteries and other cultural landmarks in Transylvania, Bucovina, Maramures and other regions, but they also offer plenty of authentic cultural experiences, like dining with a local family, dancing at village celebrations, agro-tourism, etc. The tours can be custom made for small groups and designed to accommodate the tourists' interests, tastes and preferences, or the customers can choose to be surprised by the tour operator entirely.

You can stay tuned by checking the Honorary Consulate Facebook page for more information on tour offerings, brochures and special packages, or feel free to contact the tour operators directly, using contact information on the websites listed below.
Touring Romania:
https://www.touringromania.com
Outdoor Activities in Romania: https://outdooractivities.ro
https://www.facebook.com/ctroconsul
Calatorie placuta! (Have a pleasant trip!)