News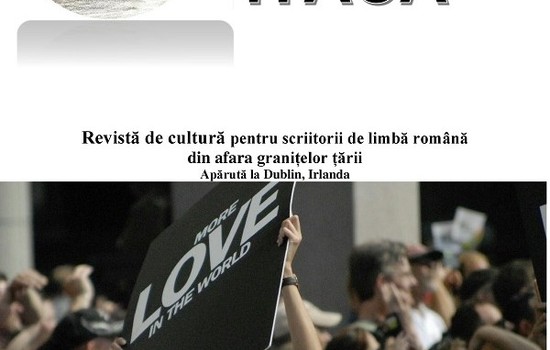 Latest Issue of Revista ITACA is out
Posted on: July 18, 2021
The Honorary Consulate of Romania in Connecticut recommends Revista ITACA, a quarterly literary publication dedicated to Romanian writers living abroad, aiming to provide a platform for Romanian voices around the world. The magazine is free, appears quarterly in an online-only format, and it is published in Dublin, Ireland, by ITACA Publishing House.
The latest issue, #34 (April, May & June), is now out, covering Romanian writers from Europe, North America, Asia and elsewhere. Check out the article Sansa la fericire, published by Nora Vasilescu, the Writing Arts Director of The Honorary Consulate of Romania in Connecticut.
Revista ITACA is receiving contributions in short format (1-3 pages), including short prose pieces, essays, articles covering cultural topics, reviews, or 3-5 poems. For more details, please check the publication's website, at https://bibliotecadiaspora.eu/revista-itaca-dublin-irlanda/.