News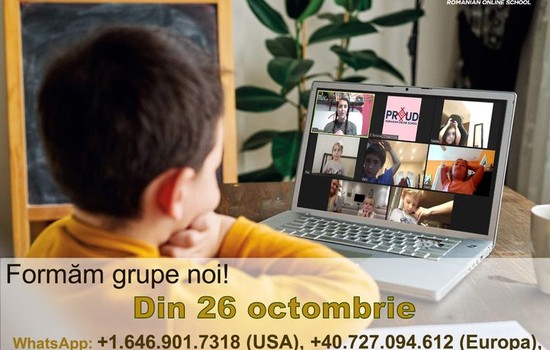 PROUD Romanian Online School is enrolling new students
Posted on: October 15, 2021
The Romanian Online School "pROud" is accepting new applicants, forming new classes groups starting on October 26th. The groups will be created based on the age and proficiency level of the applicants, and will be adapted to the time zone and schedule of each participants. For more information, please contact the school on WhatsApp +1.646.901.7318 (USA), +40.727.094.612 (Europa), or via email at join@romanianonlineschool.com. You can find the registration form here.
PROUD is an ONLINE Romanian language school, a platform of cultural and educational activities, created for children from Romanian communities around the world.
For more details and updates, visit the school's website or Facebook page.