Events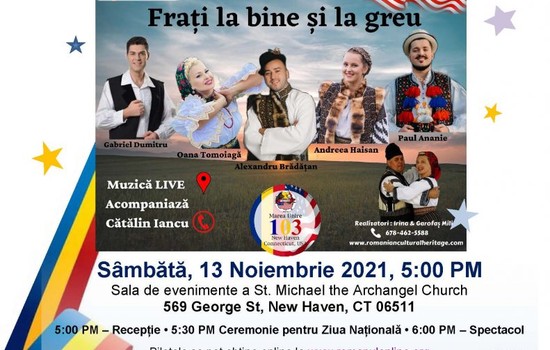 Celebrating the National Day of Romania on November 13th in New Haven
Posted on: October 15, 2021
Event date: November 13, 2021, 5 p.m.
Romanul Corp is inviting you to celebrate the National Day of Romania on 13 November 2021 in New Haven CT together with select Romanian traditional music artists, brought by Romanian Cultural Heritage from Atlanta, GA. The guests will be: Paul Ananie, Alexandru Bradatan, Gabriel Dumitru, Andrea Haisan and Oana Tomoiaga.
To reserve tickets please visit www.romanulonline.org/rezervare or follow the organization's Facebook page at www.facebook.com/romanulonline.