Events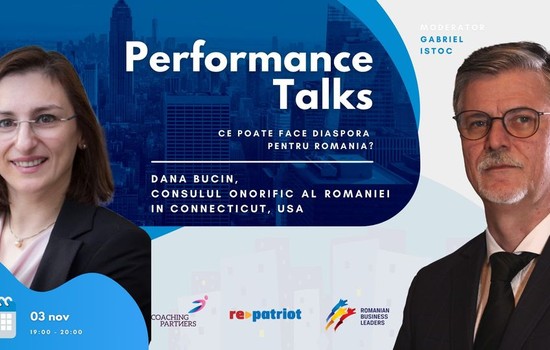 What can the diaspora do for Romania?
Posted on: November 03, 2021
Event date: November 03, 2021, 7 p.m.
The Honorary Consul Dana Bucin is invited to Performance Talks, an event organized by Coaching Partners, Romanian Business Leaders and Repatriot, on November 3rd 2021, at 7 PM. The talk will be moderated by Gabriel Istoc and will be streamed live on the Coaching Partners and Repatriot Facebook pages.
During the online talk, Honorary Consul Dana Bucin will share some of her experiences related to working as an immigration lawyer of Romanian origin in the United States, discuss the challenges of emigrating to the United States, and also comment on what can Romanians living in diaspora do for their country of origin.