Events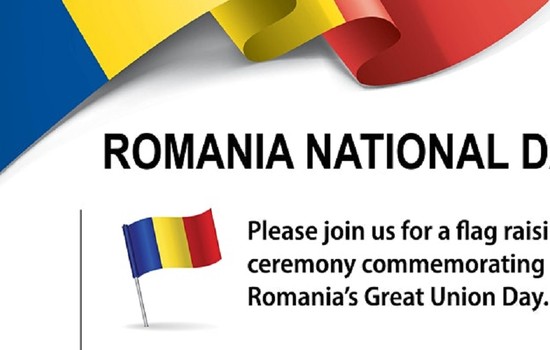 Please join the Romanian-American community in CT and friends of Romania for celebrating Romania's National Day!
Posted on: November 25, 2021
Event date: December 01, 2021, 4 p.m.
The Honorary Consulate of Romania in Connecticut is pleased to invite all members of the Romanian-American community and friends of Romania to celebrate Romanian National Day and the Great Union of all Romanian territories of December 1, 1918. The celebration will take place on December 1st at 4 PM and will include a short, 30-minute Romanian flag raising ceremony at the Connecticut State Capitol (south side), side by side with the US and Connecticut flags.
This event is free to attend, registration is required at this address.
For questions, please contact Dana Bucin at dana@ctroconsul.org.