Events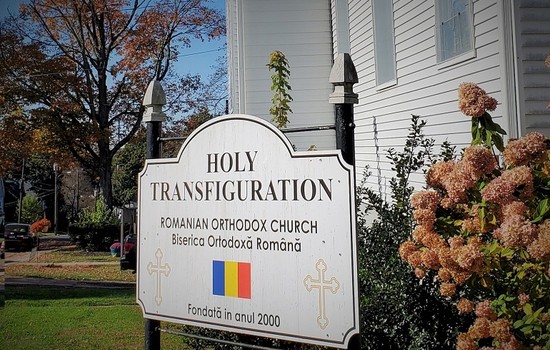 Holy Transfiguration Romanian Orthodox Church in Manchester is celebrating Feast Day (Hram)
Posted on: August 05, 2022
Event date: August 06, 2022, 10 a.m.
On Saturday, August 6th 2022, starting at 10 AM, Holy Transfiguration Romanian Orthodox Church in Manchester is celebrating its Feast Day ("Hram"), also marking 22 years of activity within the Romanian-American community in Connecticut. The Church Feast Day is an occasion for joy and common prayer in the Christian-Orthodox communities. The Holy Transfiguration Church Council is inviting the members of the Romanian-American community and its friends to pray and celebrate together, enjoying traditional Romanian food prepared by the members of the parish council or provided by Romanian restaurants in the area.
The Holy Transfiguration Orthodox Church was established in the year 2000 in Manchester, Connecticut, by a handful of families, with the goal of bringing together and serving the spiritual needs of the Romanian community in the area. The church is holding services both in English and Romanian. The celebration will take place at the Church location, at 2 Winter St, Manchester.