Events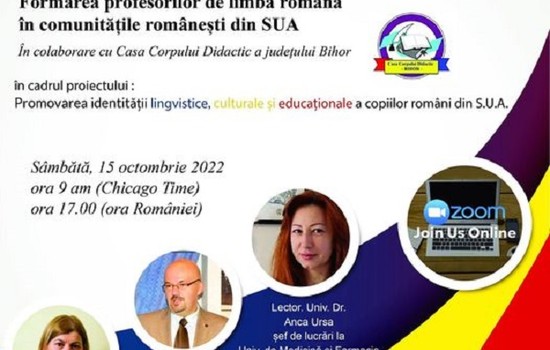 "Training Romanian language teachers in the US Romanian community" webinar
Posted on: October 15, 2022
Event date: October 15, 2022, 10 a.m.
My Romanian World Publishing House LLC is inviting members of the Romanian-American community to the webinar "Training Romanian language teachers in the US Romanian community", held on October 15th 2022 at 10 PM ET (9 CT). The event is part of the project Promoting the linguistic, cultural and educational identity of Romanian children in the US, financed by the Romanian Government, through the Department for the Relation with the Romanians Abroad.
You can read more about the event on the Publishing House's Facebook page and register for the event at the following link.