Events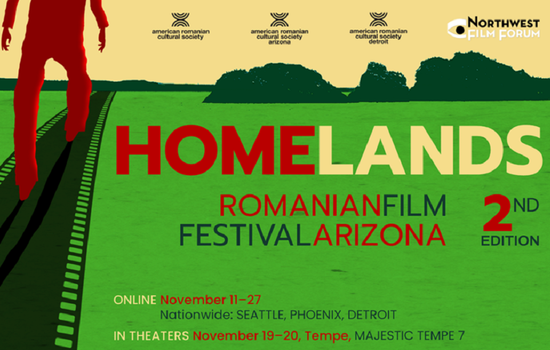 Romanian Film Fest
Posted on: October 15, 2022
Event date: November 11, 2022, 10 a.m.
The Romanian Film Festival Seattle announced its full lineup for the 9th hybrid edition, ""HomeLands", a mix of dramas, comedies, thrillers, animations, documentaries and short films. You can check it here.
The in-person screenings will take place Nov. 19–20 at Majestic Tempe 7 in Tempe, AZ,and the Online Streaming will be between November 11 and 27.
Between October 14-16 tickets can be bought on sale with only $60: https://azarcc.org/romanian-film-fest-arizona/.