Events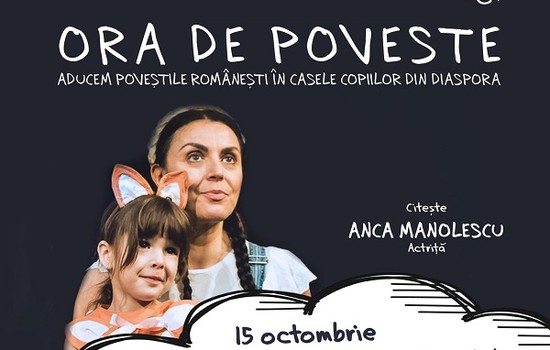 "Story Time - Romanian stories for Romanian children from the diaspora" with PROUD Online School
Posted on: October 15, 2022
Event date: October 15, 2022, 10 a.m.
PROUD – Romanian Online School, New York, will hold on October 15 STORY TIME - ROMANIAN STORIES FOR ROMANIAN CHILDREN FROM DIASPORA, as part of a project supported by The Department for the Relation with Romanians Abroad.
Proud will bring Romanian stories into the homes of Romanian children in the diaspora, and the first session will be held by Anca Manolescu, actress and lector in children's workshops. Admission to Story Time is FREE.
For registration, organizers can be contacted on WhatsApp +1.646.901.7318 (USA), +40.727.094.612 (Europe), join@romanianonlineschool.com
or by form https://forms.gle/YJTNusDcJYU6jKxi8.