News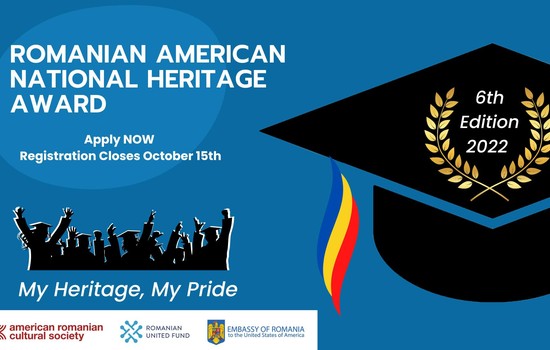 Congratulations to Liam Alexe for winning the Romanian American Heritage Award - Silver/ East Coast!
Posted on: October 26, 2022
Liam Alexe of Avon High School in Connecticut won the Romanian American Heritage Award - Silver/ East Coast. The award is granted by the American Romanian Cultural Society and Romanian United Fund, with the endorsement of the Embassy of Romania to the United States. Liam will attend the award ceremony at the Alianta Gala in Washington, DC on November 30.
In 9th grade Liam decided to take on a challenge to understand more about Eastern Europe's past Communist regimes through the lens of Romanian witnesses. Besides what he knew from his father about some of the hardships and incredible challenges the population had to go through, he became very interested in understanding that period of history of Romania. He interviewed a few Romanians who are part of the generation that decided to emigrate to the US, including Honorary Consul Dana Bucin.
Liam also wants to make the country's landscape, traditions and culture known to more people around him. Together with his father and in collaboration with the Honorary Consulate of Romania to Connecticut, he decided to start holding presentations to local libraries in Connecticut to present and promote Romania as a tourist destination. The goal is to reach out to as many public libraries in the area as possible.
Many thanks to the American Romanian Cultural Society for facilitating these awards for the talented youth in the Romanian-American community!