News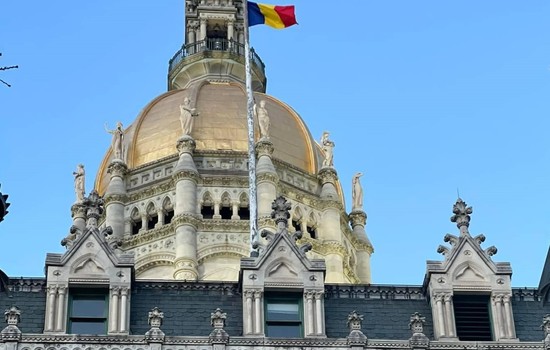 Happy National Day of Romania!
Posted on: December 01, 2022
Today we join all Romanians in celebrating our 104th national day. We will be celebrating Romania's National Day in Connecticut as follows:
- the flag of Romania will be raised today December 1 on the CT State Capitol where it will stay between the US and CT flags through December 8.
- there will be a National Day party organized by Românul - SUA at the Transilvania Restaurant and Bar on Saturday, December 3: https://romanulonline.org/romanian-national-day-2022/
- there will be Romania National Day in Hartford & 25 Years of Strategic Partnership USA-Romania at Capital Community College. Ambassador of Romania, His Excellency Andrei Muraru, will be present and delivering remarks on December 8. You can find the event brochure here.

La mulți ani de ziua națională, România!