Events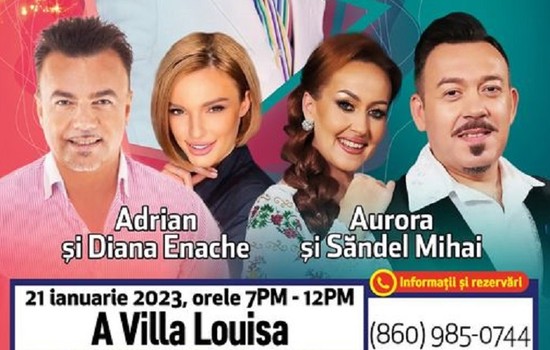 A Villa Louisa is inviting you to a live music show with Romanian artists
Posted on: January 09, 2023
Event date: January 21, 2023, 7 p.m.
The Romanian-owned venue A Villa Louisa is inviting you on January 21th to a live musical show, gathering a variety of artists from 3 different genres. You can listen to live performance of Romanian music while enjoying delicious Romanian food. To purchase tickets for the event, go to https://mamaiasrecipe.com/product/buffet-vali-vijelie.
For more details, feel free to reach out to Asim Etem at 860-985-0744.