News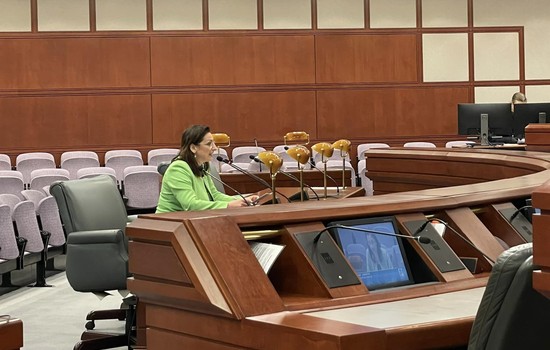 Honorary Consul Dana Bucin testified before the Judiciary Committee on March 3rd
Posted on: March 16, 2023
Honorary Consul and Immigration Attorney Dana Bucin testified before Connecticut legislature's Judiciary Committee today March 3 in support of Section 22 § 3-99a(a) of raised bill SB01119 which sets the authentication/ apostille fee to $20 (down from $40) and its expedited fee to $20 (down from $50).
➡️ At $40/ apostille fee in CT as compared to the $10 national average, Connecticut is by far the most expensive state in the nation, exceeding even Delaware, the second most extreme outlier at $30.
➡️ This affects negatively large sectors of international business activity and immigrant populations in CT who are required by foreign jurisdictions to obtain apostilles from the State of CT on any CT-originated documents they intend to use abroad, such as: birth/ marriage/ death certificates, notarizations, etc.
➡️ Such apostilled documents further enable immigrants to obtain or renew a passport from their home country - which is at times the only ID and travel documentation they can secure - for themselves or their children.
➡️ Reducing the apostille fees to a level more in line with the national average would lower costs for international transactions and documentation exchanges between CT and foreign jurisdictions and would directly benefit a large and growing foreign born population in CT that presently amounts to 15% of the CT population, as well as the first generation population (children with at least one immigrant parent) amounting to another 16% of the CT population, as well as local businesses expanding markets abroad.
➡️ Our Honorary Consulate submitted written testimony in the form of comparative state-by-state research performed by Ms. Ana-Maria Hojbota, Research Analyst at the Honorary Consulate. Also present during testimony was Julia Todeasa, Consular Assistant in Translations, Apostilles and Human Services.
The Honorary Consulate is grateful to the Office of the Connecticut Secretary of the State for supporting this measure!